Earlier in the year through Matt Weston a group of us met, funded by the Innovation and Growth Team, to start a peer-group for a set of four (wait for it…) new businesses. The group was successful – and for several of us it led to the realisation that our plans at the time weren't right. Emily and I were working on SocialTies as our project and trying to find a business hidden in the app, we decided against it and looked to other ideas.
Here's what we're working on. I hope it'll encourage a few other folk to think about building new businesses.
The IGT funding dried up and so we now meet informally, our projects are:
I mentioned that I'd do a little write-up before we leave the country, Chris sent me this blurb about MightyHumble: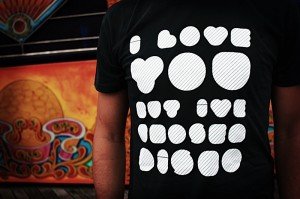 mighty humble is a small organic clothing company that believes in creativity, good design and responsible business. We collaborate with hand picked creative talent to produce unique products using the most ethical and environmental sound materials, manufacturing and suppliers we can find. Our 100% cotton t-shirts are ethically made, certified organic by the Soil Association and manufactured solely using sustainable energy generated from wind power. We envisage our collection as wearable art which enables us to bring the work of some incredible talented people to a wider audience. For mighty humble business is not just about turning a profit. Experience has taught us that there's more too it than that! We believe a business can (and should) be a creative, fun and positive force.
Jo describeds Bookish as:
the home of unique literary gifts, typographic loveliness and beautiful bookish things – for readers, writers, dreamers, thinkers and bibliophiles everywhere
Jackie says:
Sales Precruitment is all about helping MDs of growing digital and technology companies prepare for recruiting their first (and additional) sales person. Setting realistic targets, putting measurements in place, interviewing and induction, these are just a few of the things we can help with. All this is done face to face at present but 2012 is the year I work out how to offer some of this support online… wish me luck!!
From January Emily, Kyran and myself are off to Chile for the StartupChile project, we're taking TinyEars and StrongSteam as our 6 month projects. A part of our requirement for StartupChile is that we help build the entrepreneurial community – given our work building OpenCoffeeSussex, SheSays, FivePoundApp and GirlGeekDinners we figure we're well placed to help bring interesting folk together. The opportunity to network with several hundred other folk who have jumped country to found new businesses is simply too good to pass up (along with living in a growing, upbeat country with a strong economy, a new language to learn and some Tango to practice).
For our StrongSteam we're after alpha testers – we want non-AI developers (particularly web and mobile devs) who want access to image recognition, OCR, data mining and clustering tools. Emily is after collaborators and testers – particularly people with kids and iPad 2s.
---
Ian is a Chief Interim Data Scientist via his
Mor Consulting
. Sign-up for
Data Science tutorials in London
and to hear about his
data science thoughts and jobs
. He lives in London, is walked by his high energy Springer Spaniel and is a consumer of fine coffees.