Entrepreneurial Geekiness



Ian is a London-based independent Chief Data Scientist who coaches teams, teaches and creates data products. More about Ian here.
Entrepreneurial Geekiness
Ian is a London-based independent Chief Data Scientist who coaches teams, teaches and creates data products.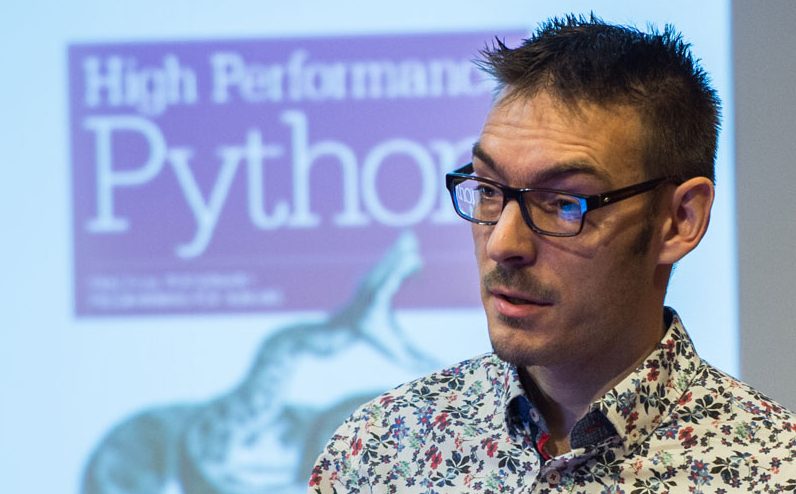 On November 11th we saw the most ambitious ever PyData conference – PyData Global 2020 was a combination of world-wide PyData groups putting on a huge event to both build our international community and to leverage the on-line only conferences that we need to run during Covid 19.
The conference brought together almost 2,000 attendees from 65 countries with 165 speakers over 5 days on a 5-track schedule. All speaker videos had to be uploaded in advance so they could be checked and then provided ahead-of-time to attendees. You can see the full program here, the topic list was very solid since the selection committee had the best of the international community uploading their proposals.
The volunteer organising committee felt that giving attendees a chance to watch all the speakers at their leisure took away constraints of time zones – but we wanted to avoid the common end result of "watching a webinar" that has plagued many other conferences this year. Our solution included timed (and repeated) "watch parties" so you could gather to watch the video simultaneously with others, and then share discussion in chat rooms. The volunteer organising committee also worked hard to build a "virtual 2D world" with Gather.town – you walk around a virtual conference space (including the speakers' rooms, an expo hall, parks, a bar, a helpdesk and more). Volunteer Jesper Dramsch made a very cool virtual tour of "how you can attend PyData Global" which has a great demo of how Gather works – it is worth a quick watch. Other conferences should take note.
Through Gather you could "attend" the keynote and speaker rooms during a watch-party and actually see other attendees around you, you could talk to them and you could watch the video being played. You genuinely got a sense that you were attending an event with others, that's the first time I've really felt that in 2020 and I've presented at 7 events this year prior to PyDataGlobal (and frankly some of those other events felt pretty lonely – presenting to a blank screen and getting no feedback…that's not very fulfilling!).
I spoke on "Skinny Pandas Riding on a Rocket" – a culmination of ideas covered in earlier talks with a focus on getting more into Pandas so you don't have to learn new technologies and see Vaex, Dask and SQLite in action if you do need to scale up your Pythonic data science.
I also organised another "Executives at PyData" session aimed at getting decision makers and team leaders into a (virtual) room for an hour to discuss pressing issues. Given 6 iterations of my "Successful Data Science Projects" training course in London over the last 1.5 years I know of many issues that repeatedly come up that plague decision makers on data science teams. We got to cover a set of issues and talk on solutions that are known to work. I have a fuller write-up to follow.
The conference also enabled a "pay what you can" model for those attending outside of a corporate ticket, this brought in a much wider audience that could normally attend a PyData conference. The goal of the non-profit NumFOCUS (who back the PyData global events) is to fund open source so the goal is always to raise more money and to provide a high quality educational and networking experience. For this on-line global event we figured it made sense to open out the community to even more folk – the "pay what you can" model is regarded as a success (this is the first time we've done it!) and has given us some interesting attendee insights to think on.
There are definitely some lessons to learn, notably the on-boarding process was complex (3 systems had to be activated) – the volunteer crew wrote very clear instructions but nonetheless it was a more involved process than we wanted. This will be improved in the future.
I extend my thanks to the wider volunteer organising committee and to NumFOCUS for making this happen!
---
Ian is a Chief Interim Data Scientist via his
Mor Consulting
. Sign-up for
Data Science tutorials in London
and to hear about his
data science thoughts and jobs
. He lives in London, is walked by his high energy Springer Spaniel and is a consumer of fine coffees.