Here's a quick book update – we just released a second Early Release of High Performance Python which adds a chapter on lists, tuples, dictionaries and sets. This is available to anyone who has bought it already (login into O'Reilly to get the update). Shortly we'll follow with chapters on Matrices and the Multiprocessing module.
One bit of feedback we've had is that the images needed to be clearer for small-screen devices – we've increased the font sizes and removed the grey backgrounds, the updates will follow soon. If you're curious about how much paper is involved in writing a book, here's a clue: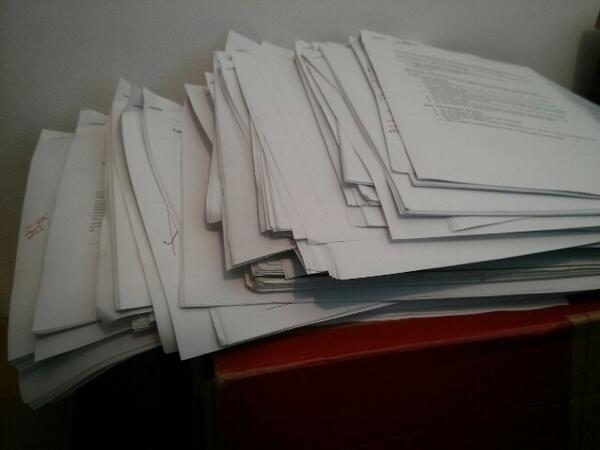 We announce each updates along with requests for feedback via our mailing list.
I'm also planning on running some private training in London later in the year, please contact me if this is interesting? Both High Performance and Data Science are possible.
In related news – the PyDataLondon conference videos have just been released and you can see me talking on the High Performance Python landscape here.
---
Ian is a Chief Interim Data Scientist via his
Mor Consulting
. Sign-up for
Data Science tutorials in London
and to hear about his
data science thoughts and jobs
. He lives in London, is walked by his high energy Springer Spaniel and is a consumer of fine coffees.